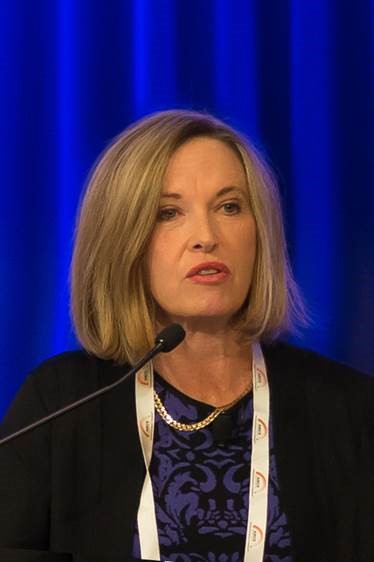 Dr Shanny Dyer is an experienced senior executive who has been at the helm of ARCS Australia, as CEO since 2016. We spoke to her about career progression, leadership and how COVID-19 has impacted the healthcare sector, for the better.
What does ARCS Australia do?
ARCS Australia is a membership-based organisation composed of people working in the therapeutic sector. We offer industry-led, case-study driven education for people who are involved in developing and marketing medical products. For them, education is important and having people in the sector to learn from is invaluable.
We're a body that represents an incredibly important sector in healthcare and supports them to be the very best that they can be. The COVID-19 vaccine is a great example of the dedication of our people and the work that's gone into getting it off the ground in such a short time.
What kind of a year was 2020 for ARCS?
I acknowledge the dreadful impact it's had on the world, but for our sector it's been a wonderful interruption to the way we do things. It's been a year of disruption, which has created innovation.
2020 accelerated some changes in healthcare that we've been trying to implement for years, notably telehealth and teletrials.
We had a summit in October and the panel of seven health consumers were talking about this very topic. Every one of them said that while the pandemic has been terrible, they've been able to get the medical assistance they needed without having to travel.
When patients benefit from what we do, we know we're doing a good job. By implementing telehealth and teletrials digitally, we're making life so much better for patients.
Why would you recommend this line of work for women?
The sector is incredibly dedicated, professional and fun. Our people cover areas as diverse as data management, regulatory affairs, pharmacovigilance, health economics and clinical research (amongst others).
It's an area that suits different types of people. There are some jobs that are public-facing, and others that require analysing spreadsheets and data. For people coming into the sector, there's a plethora of fantastic job opportunities that are well paid and inspiring because the work that you're doing is helping people.
How important is it for women in STEM to network and have other likeminded professionals to turn to?
It's incredibly important. If you want to get ahead and move your way up the hierarchy, it's not just about the technical skills, it's about your interpersonal, leadership and strategic skills.
As you move up into more senior roles, you need to network strategically and position yourself in situations where you can meet the right people.
COVID has highlighted other, digital avenues for networking. Our sector is very much relationship-driven and built on trust. You've got to be in the club to get to certain places, which I think is old-school. These days, I would stress to people who are looking at moving into a leadership position, to think about their online presence, the things they say and how they present themselves in a professional way.
Look at your online profile, think about the places you would want to go, people whose role you might like, and then start writing some thought-pieces on social media or write for our association journal. This will showcase your ability to digest and think through information in a way that clearly distils what's happening for others.
I'd say that it's incredibly important.
What are some simple ways we can build on our leadership skills?
First of all, you need to have the technical skills, then you want to build a broader understanding of the area or sector you're working in.
If you're looking to build up your leadership capabilities, practice your leadership skills outside of your area of work. If you're in the tennis club, get on the social or steering committee of the next event they're running. Work with younger kids or teenagers in helping them build their tennis skills. Join any sort of club where you can practice your leadership skills in a safe environment. People who do this really shine when it comes to talking in public. They already have the confidence to be able to get their thoughts together. Those nerves aren't there because they've done it in front of people they feel safe with.
If you get into a position of leadership, then your job is to pick someone and mentor them. There are a number of people I've given a first job to, and others I've helped with their career, and I'm so proud of where they've ended up. Be sure that you turn around and do to someone else, what you've had the opportunity to receive.
Find out more about Dr Shanny Dyer.
---
PERSOLKELLY is one of Australia and New Zealand's leading staffing and recruitment providers. If you're looking for work, explore our jobs, or register your details, search and apply for jobs on GO, available free from your App store. If you're looking for staff, get in touch with us to find out how we can support your business with great people.