This year has presented unprecedented challenges across Australia and the world. These challenges have also been met with opportunities to innovate and grow.
Like so many people and businesses, our team has been through challenging conditions this year, having navigated the integration of two businesses and a rebrand during a pandemic. Their response and the commitment of our leadership team has given me the confidence that we're leading PERSOLKELLY to great things.
Although our name might be new, PERSOLKELLY has a long legacy. We're an organisation that has been delivering value across Australia, New Zealand and the Asia Pacific region for decades through Kelly Services, Skilled, Programmed and PERSOL. I have real gratitude for the way in which our teams have been able to unite to form something fresh and different, with a common goal.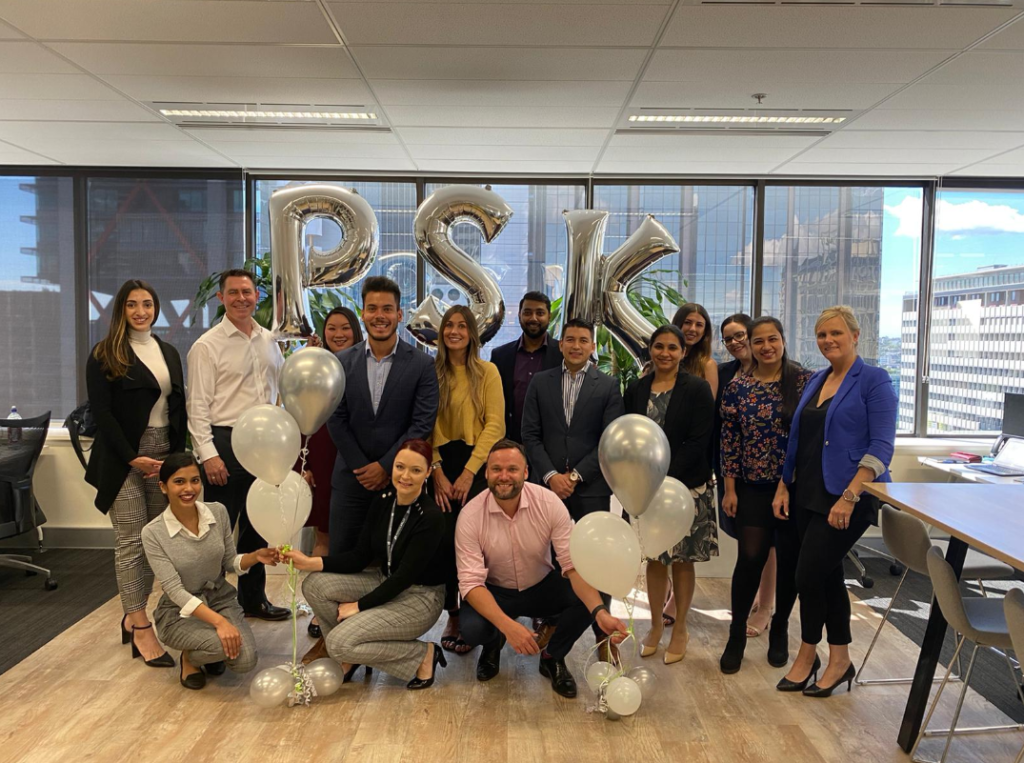 Since our rebrand, the client feedback we've received has been overwhelmingly positive. They're excited and confident in our offering: a sole focus on white-collar with deeper specialisation and breadth of capability across Professional Services, Government, ICT, STEM, Management and Executive.
This year at PERSOLKELLY we've managed to either keep or gain employment for thousands of Australians and I'm pleased with the positive impact we have been able to make for so many employees and employers. Our culture revolves around operating as one team, there are many examples of teamwork to make this happen, but one example amidst the pandemic was providing over 400 Call Centre Operators to a leading telecommunications employer who we've been partnering with for 21 years.
We were required to meet tight turnaround times with streamlined communications through a national account manager and consultants in each state. Our consultants screened thousands of applications, coordinated phone interviews, conducted reference checks, handled testing and developed shortlists. Innovative assessment centres were held in our offices, involving up to 20 participants at one time, focused on customer service behaviours and creative teamwork exercises. Final appointments are made after this phase, where we then support rostering with our online tool called RosterOn. I'm so proud of the team for this. I'm also proud of them for many other achievements, be it securing a career in STEM for another female, or a Chief Finance Officer for one of Australia's largest employers.
As we enter the new year, you can expect to see a lot of energy from PERSOLKELLY, passion and a proactive approach to trying new things.
The development of our people, who are ultimately the key to our success, will continue to be at the forefront of our thinking as a people-first business.
We're also focused on expanding our team, and have already started our search for experienced recruiters, looking for a new challenge with one of Australia's leading staffing and recruitment providers.
I cannot be more grateful of the way our team has embraced the journey we embarked on this year, and I look forward to shaping 2021 into a year of possibility alongside them.
We're always on the hunt for great people to join our team. If you're confident and caring, proactive and passionate, smart and resourceful, and want to kick-start or continue your career in helping others achieve their career goals, then we'd love to hear from you.
To register your interest in a future with PERSOLKELLY, visit our careers page.