The 2023 PERSOLKELLY Future Scientist Award is now open. The Award gives science graduates the opportunity to showcase themselves to employers from Australia's leading scientific companies, get advice on how to present and prepare for interviews from our specialist Scientific recruiters and go in the running to win $1000.
We spoke to one of our 2022 winners, Diego Souza, for his insights on the program, and tips for those entering this year.
Can you describe your experience participating in the Future Scientist Award Program?
Participating the in Future Scientist Award Program was a great experience as it gave me the opportunity to create connections with employers from different industry companies from my area. It was also very interesting to have the opportunity to talk about my background with these people. The way the Program is designed, helping us building up the skills to present ourselves and talk about our previous career, education and experience, helps prepare the person for future interviews.
Can you list your three highlights from the Program?
Work with us.
The world of work changes quickly and often. In order to succeed and thrive, one thing should remain constant: a partner that understands your needs and ambitions — and delivers on both.
I think the first highlight from the Program is the network you create with people from different companies. The second one is the mentoring session with all the valuable information that is given to us about the preparation for CV and preparation for future interviews. The third one is the Award by itself – the Future Scientist Award – and the prize that comes with it. Another thing that I would highlight is that last year we had the opportunity to go for a guided visit to one of the companies that was on the panel and it was very nice to see the facilities and how the company runs its business.
What advice would you give to current Science graduates?
My advice for current Science graduates is to be proactive and always open to learning and acquiring new skills. Also, always look for opportunities to create a network with scientific employers and participating in the Future Scientist Award is a great way to do that.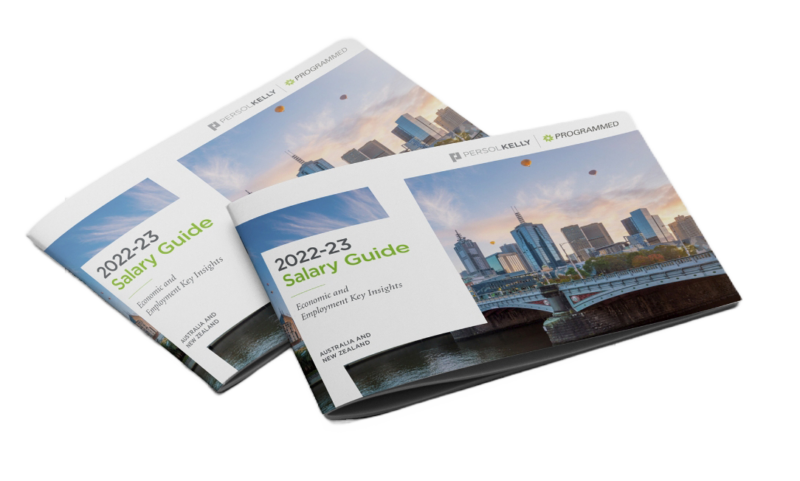 PERSOLKELLY Salary Guide
The domestic and international business climate has become more complex in 2023 as inflation has gripped developed economies and seen higher interest rates to slow the pace of activity.
What are your career plans?
After finishing my PhD, I started working as a researcher in a power plant for the development and production of materials for batteries. In my career, I plan to continue working on projects for a more sustainable future – working high-impact projects that can generate a better future for this society is what I am passionate about.
How has the Future Scientist Award Program helped you in your career?
The Future Scientist Award Program helped me by giving me more confidence for interviews. It built up my skills to better present myself and to talk about my previous education and work experience with more confidence.